Tokyo (June 13 2016) ― Bridgestone Corporation announced that it has introduced a new*1 tire assembling*2 system called EXAMATION at its flagship Hikone Plant. Designed to further improve quality and enhance productivity with regards to tire production technologies, this advanced system combines Bridgestone's proprietary information and communication technologies with artificial intelligence. Bridgestone plans to leverage this system at existing and new factories globally to boost competitiveness on the production side of operations and enable the Bridgestone Group to deliver even higher quality products to a wide range of customers.
Bridgestone began researching and developing tire production systems employing ICT and other cutting-edge technologies in the late 1990s with the aim of creating more functional tires and improving quality. In 2002, the company developed the BIRD production system, which was the world's first system for realizing complete automation in areas of production ranging from components processes to product inspection processes. This system also was equipped to track conditions at manufacturing sites in real time.
The new EXAMATION system incorporates more advanced versions of the information and communication technologies utilized in the BIRD system and also employs new proprietary technologies based on the new concepts of Bridgestone Intelligent Office BIO and Bridgestone Intelligent Device BID. BIO*3 and BID*4 refer to new technologies that incorporate data analysis utilizing Bridgestone's core expertise in the processing of high polymer- rubber complex materials, which represents a core technology area. These technologies also employ proprietary algorithms that are made by combining analysis of big data collected from manufacturing processes with the techniques and know-how of Bridgestone's experts in manufacturing process.
Based on the algorithms that exceed prior insight created by BIO, BID introduces a unique artificial intelligence that automatically controls production systems, thereby enabling automatic control of production processes and quality assurance judgments and procedures that were previously dependent on the human skills. The system allows us to minimize various production process disparities arising from differences in the human capabilities to realize levels of manufacturing precision not previously seen. Furthermore, the data collected though this system will be utilized in conjunction with data on existing tire assembling machines, processes conducted before and after assembling, products, and various other areas to improve the overall quality of procedures throughout factories.
The characteristics of the state-of-the-art EXAMATION tire assembling system are as follows.

1. Improved quality
The EXAMATION system is equipped with an artificial intelligence that uses sensors to measure the data of individual tires based on 480 quality items. The EXAMATION system uses this information to control production processes in real-time and thereby ensures that all components are assembled under the ideal conditions. This system helps promote ultrahigh levels of precision in tire manufacturing, resulting in an improvement of more than 15 percent in uniformity when compared to conventional manufacturing process.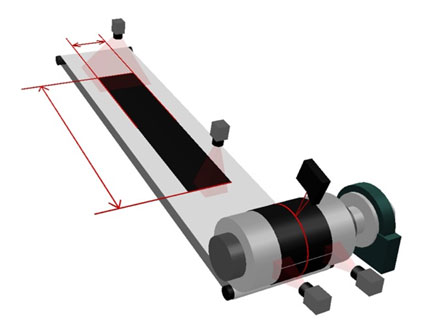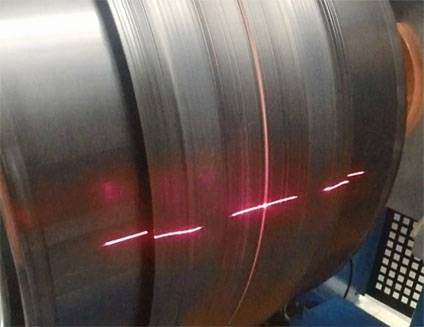 2. High productivity
Conventional manufacturing process involve layering all components in a single drum, meaning that the next step of the process could not be started until this layering was complete, and this results in longer production lead times. The EXAMATION system, meanwhile, employs a multi-drum approach through which numerous drums are used to simultaneously advance several parts affixation processes, thereby doubling productivity in comparison to conventional procedures.
3. Automated processes with no skill requirements
Conventional manufacturing procedures were built on the assumption that assembling would be performed manually, which made the transfer of human skills and education crucial aspects of the manufacturing process. The EXAMATION system enables production processes and quality assurance judgments that were previously dependent on manual labor. As a result, this system eliminates the various human disparities to realize higher levels of quality and efficiency.
*1. Assembling: Process of forming tires by assembling rubber, belts, cords, and various other parts
*2. EXAMATION: Bridgestone product trademark that is a combination of Evolutional, revolutionary (X), Attractive, and AutoMATION
*3 Bridgestone Intelligent office BIO:
New technologies for linking field data, design data, and unique Bridgestone technologies to create algorisms that exceed the limits of prior insight
*4 Bridgestone Intelligent Device BID:
New technologies for automated control of production systems based on algorisms that achieve "Dan-Totsu" levels of manufacturing capabilities
Overview of Hikone Plant
| | |
| --- | --- |
| 1. Location | :211 Takamiya-cho, Hikone, Shiga Prefecture |
| 2. Representative | : Kazuaki Inoue |
| 3. Commenced of operations | : March 1968 |
| 4. Number of Employees | : 1,476 (as of December 31, 2015) |
| 5. Plant site | : Approx. 656,000 m2 |
| 6. Production | : Radial tires for passenger cars and light trucks |
---
About Bridgestone Corporation:
Bridgestone Corporation (BSJ), headquartered in Tokyo, is the world's largest tire and rubber company. In addition to tires for use in a wide variety of applications, it also manufactures a broad range of diversified products, which include industrial rubber and chemical products and sporting goods. Its products are sold in over 150 nations and territories around the world.