Tokyo (August, 5, 2014) - Bridgestone is pleased to announce that its Bridgestone-brand DUELER H/L 33 tires will be original equipment on the new Lexus NX compact crossover SUV* launched first in Japan on July 29 and then globally. Engineered with low rolling resistance, the DUELER H/L 33 will play a key role in the vehicle's ability to deliver impressive handling, stability and fuel efficiency.
Widely praised for an extensive lineup of tires designed for conditions ranging from ordinary roads to challenging mud terrain, the DUELER tire line from Bridgestone has been selected as original equipment for many of the world's leading premium-class SUVs. Through efforts to promote adoption as original equipment, Bridgestone will continue to expand the DUELER brand worldwide.
<Overview of tires supplied>
Model
Tire pattern
Tire size
Vehicle market
LEXUS
NX200t
/NX300h 
DUELER
H/L 33 
225/60R18 100H
Japan, Europe, Australia, China, etc.
235/55R18 100V
Japan, Europe, Australia, North America, South Korea, etc.
*1 Sport utility vehicle (multi-purpose sport vehicle)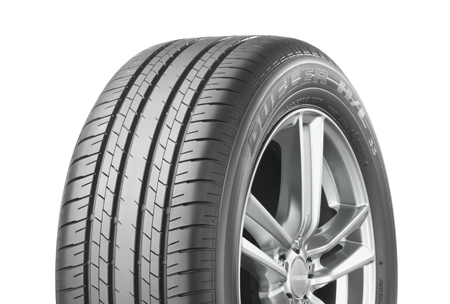 <Features of tire supplied>
The DUELER H/L 33 is a sophisticated SUV tire designed to deliver handling stability and fuel efficiency.
<Features of the Lexus NX>
As the first compact crossover SUV from Lexus, the Lexus NX features the luxury and refined styling unique to Lexus. The model lineup consists of the NX200t, which incorporates a new 2.0-liter turbo engine developed by Lexus to achieve both outstanding driving and environmental performance, and the NX300h, with a 2.5-liter hybrid system that offers leading environmental performance within its class.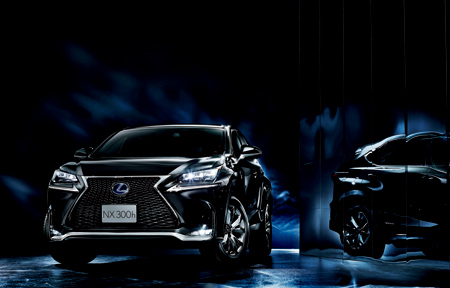 The vehicle photograph has been approved by Lexus for use in this Bridgestone press release.
Reproduction or reuse is strictly prohibited.
---
About Bridgestone Corporation:
Bridgestone Corporation, headquartered in Tokyo, is the world's largest tire and rubber company. In addition to tires for use in a wide variety of applications, it also manufactures a broad range of diversified products, which include industrial rubber and chemical products and sporting goods. Its products are sold in over 150 nations and territories around the world.